Introducing the Ultimate multipurpose  dynamic Animation Slides Library!
Create Unlimited Unique Stunning Videos, Pitch Decks, Presentations, Slideshows, Business Promos or All Sorts of Digital Media With Absolutely No Drama With Power Slide One Of The World's Largest Animation Slides Library!
Introducing the Ultimate Animation Slides Library!
Power Slide is the Ultimate Multipurpose Digital Animation Slide Cloud Library that Will Empower You to Create a Wide Array of Professional and Engaging Digital Media Easily.
The Ever-Growing Library Includes Thousands Of Dynamic "Pluggable" Animation Slides Covering a Vast Array Of Themes. All These Pluggable Animation Slides are Interchangeable Allowing You to Connect Them With Each Other To Create Unlimited Unique Digital Media.
With Power Slide Cloud Library, You Can Create an Array Of Digital Media Marvels that Include Videos, Pitch Decks, Presentations, Product Unveiling, Promotional Media, Webinars, Educational Materials, Political Campaigns, Announcements, Social Media Mainstreaming, Infographics and so Much More.
Here are reasons why Power Slide is truly the ultimate multipurpose digital media creation library that you need:
Power Slide Is One of The World's Biggest Animation Slide Library Boasting Thousands of Ever-Growing Dynamic Animation Slides. The Library Is So Large That You Will Be Spoilt with Endless Selection of Animation Slides.
Massive Values, You Only Need to Pay Once And You Will Get Unlimited Access And Downloads To The Library, No Recurring Fees!
Ever Growing Library, New Assets are Being Added to The Library Regularly and as a Member You Will Get Access to These New Assets Too. Don't Forget You Only Need to Pay Once and You will Get to Enjoy All These New Assets That We Will Be Adding in The Future for Free!
Truly Multipurpose, rather than limiting you to create a specific digital media, With the Power Slide Library You Can Create Unlimited Marvellous Various Digital Media Such as but not limited to Videos, Pitch Decks, Presentations, Product Unveiling and So Much More
Backed by The Proven and Powerful Versatile Software PowerPoint. All the Animation Slides In The Power Plug Suite Are Fully Customizable Using PowerPoint Giving You Unparallel Versatility.
Commercial Rights Included at No Additional Charge!
User-Friendly Library that Allows You to Quickly Find Suitable Animation Slides for Your Project.
Humongous Selection of Themes And Modules Such As Cover Title, Transition Style, Various Infographics, Pitch Decks, Software & App Launches, Profiles, Webinars, Social Media And Many More.
With the Endless Selection of Plugable Animation Slides, You Can Interchange them to Create Unlimited Visual Animated Marvels, Below is Only a Small List of What You Can Create With the Power Slide Library:
preview some of these stunning animation slides in action below:
Please note that below are only a tiny fraction of the dynamic animation slides you will get, there are thousands animation slides that cover hundreds of different modules in the Power Slide Library.
Remember what you see above is only a small fraction of what you will get in the Power Slide Library! There are thousands more electrifying animation slides in the library waiting for you!

Power Slide is Ultimate Digital Animation Slides Cloud Library that will empower you to create wide array of professional and engaging digital media easily. The Ever-Growing Library is included with Thousands of Every Growing Dynamic "Plugable" Animation Slides in Hundreds of Modules, all these plugable animation slides are Interchangeable allowing you to Connect them with Each to Create Unlimited Unique Digital Media.
Join power slide library now for a One Time Very Low fee!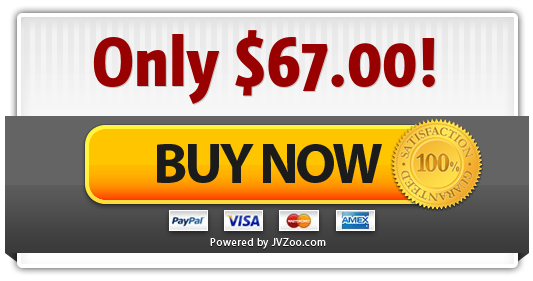 Remember Power Slide Library is truly MULTIPURPOSE, with a Onetime Incredibly Low Fee you are getting access to a MASSIVE ever-growing library of dynamic animation slides that allow you to create any digital media you want. You do not need to have multiple software to create different digital media anymore, all you need is Power Slide!
What software do I need to customize these animation slides?
You need PowerPoint 2010 and above to customize these animation slides. These animation slides will also work with PowerPoint for MAC. You can also use these animation slides with Google Slide but please note that due to limited functionality offer by Google Slide importing them into Google Slide will result in loss of animations and transitions.
Is this a cloud based library?
Yes, Power Slide is a massive cloud based library with all the animation slides attached with keywords and tags so you find the animation assets you need easily. You can access the library at anytime and from anywhere you want. Plus new assets are being released on a regular basis and as a member you get access to them too.
What license will I get with the assets?
You will receive commercial rights which allows you to use the assets for any of your personal or commercial project. You can also use the assets for your client's project, but you cannot resell or distribute the assets.
Do you add new assets to the library regularly?
Absolutely, new animation slides are added regularly to the ever growing Power Slide library and as a member you will have access to all the new fresh new assets too.
Do I get to access everything by joining as a member?
Yes absolutely, you will get unlimited access and download to everything for a one time payment and no recurring fees ever! (Only during this promotional period, we may remove the one time payment option at anytime)